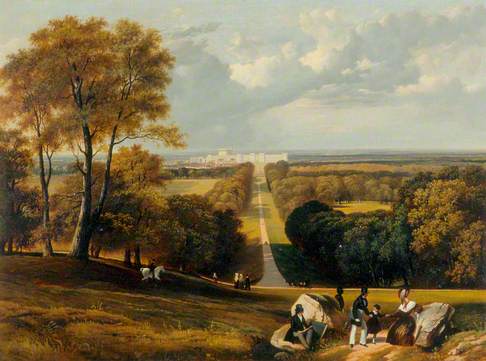 Topic: Artist
Another painting apparently by this artist (in private hands) clearly signed and dated 'R. Langley 1851', has turned up; it appears to show an assembly of vessels – sail and steam – about to sail on one of the Franklin search expeditions. The artist does not seem to be listed by Graves as an exhibitor in the principal London exhibitions and, other than in reference to this one of Windsor, he does not seem to have left any mark on the web. Can anyone add anything more on him?

The Government Art Collection have looked into this and are not able to add any further information on the artist's biography.
Completed, Outcome

This painting is now listed by Richard Langley (1808–1878), 'Windsor Great Park: View of the Long Walk', dated c.1835.


These amends will appear on the Art UK website in due course. Thank you to all for participating in this discussion. To those viewing this discussion for the first time, please see below for all comments that led to this conclusion.