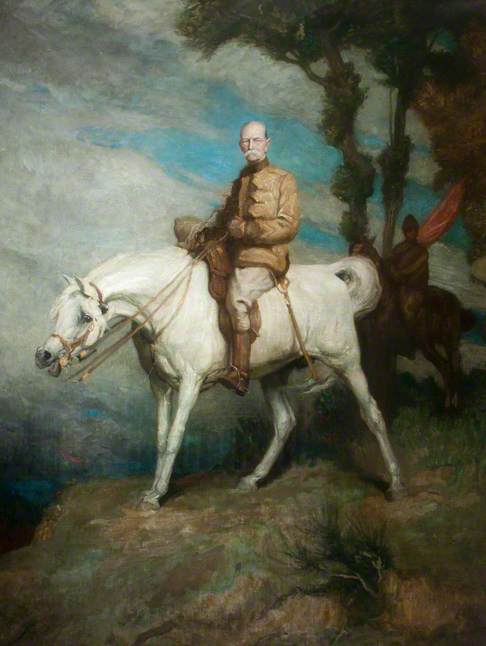 Topic: Subject or sitter
My interest relates to Belfast City Hall, where I am a councillor. We have one large painting on display but we don't know the painter or the subject. It looks to me to be Boer War related, or of that era. Any suggestions would be most welcome.
Completed, Outcome

This painting is now listed as after Charles Wellington Furse (1868–1904), and the title has been changed to:

Field Marshal Frederick Sleigh Roberts, 1st Earl Roberts, VC, on 'Vonolel', c.1895

These changes will appear on the Your Paintings website by the end of November 2014. Thank you to all for participating in this discussion. To those viewing this discussion for the first time, please see below for all comments that led to this conclusion.