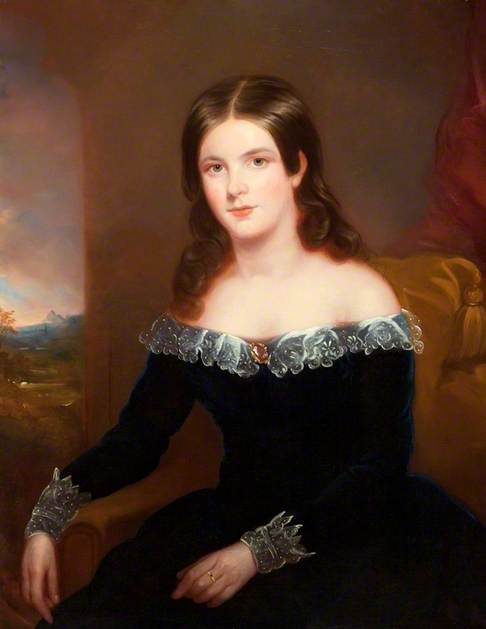 Topic: Artist
This is a 19th century picture of a woman who died in 1919. It cannot possibly be after a painter who died in 1770. Why is this listed as after Francis Cotes?

Art UK: Christopher Wright, 'British and Irish Paintings in Public Collections' (2006), p. 271, 'Mrs J. McEwan (Clara Ellen Cotes)', Cat. 1935, no. 107 as 'by a pupil'. https://bit.ly/30ufj9f

Could anyone suggest who the artist could be, give us information about the sitter and/or propose a date for the painting? Four closeups are attached.
Completed, Outcome

This discussion is now closed. The research confirmed that the sitter is Clara Ellen Coates/Cotes (Mrs James MacEwan) (1827–1919), shown in the mid-1840s when she was about 16 years old, painted by an unknown artist (British School) at a later date.

Thank you to everyone who contributed to the discussion. To anyone viewing it for the first time, please see below for all the comments that led to this conclusion.