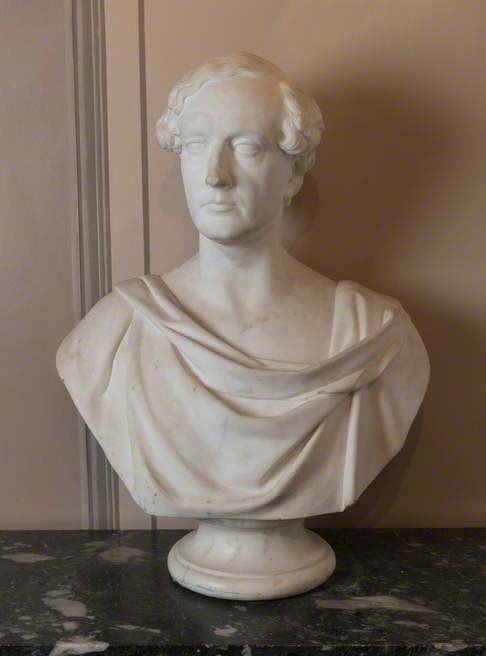 Topic: Execution date
This bust and its pair by the same sculptor in the same collection (accession number DC10.1: https://bit.ly/2x5ugUz ) are both listed as 20th century, which is not possible unless they are copies of 19th century originals (the sculptor died in 1884). If they are copies, that needs to be stated; otherwise, the date needs to be corrected to 19th century.

More important, if my suspicion proves correct, is that this pair of busts appears to have been misidentified as Edward and Alexandra.

Ewing is known to have made busts of the couple as Prince and Princess of Wales in 1869, when they were in their twenties, but those busts are in the collection of the Kelvingrove Art Gallery and Museum in Glasgow and currently located in the Glasgow Museums Resource Centre in Nitshill, as confirmed to me by Dr Joanna Meacock, Curator of British Art there. They are linked below:

https://bit.ly/38Y79Za
https://bit.ly/2wbEcvF

Thus, the busts at Duff House are clearly not the busts known to have been made by Ewing in 1869. It is not out of the question that he could have made a different pair of busts of the same couple, but I have found no mention of another pair, and the Duff House busts do not look like Edward and Alexandra to my eye. Considering the evident age of the Duff "Edward," he should certainly have facial hair (as in the 1869 bust), and Alexandra should have a longer, narrower face, a smaller nose and less pedestrian eyes.