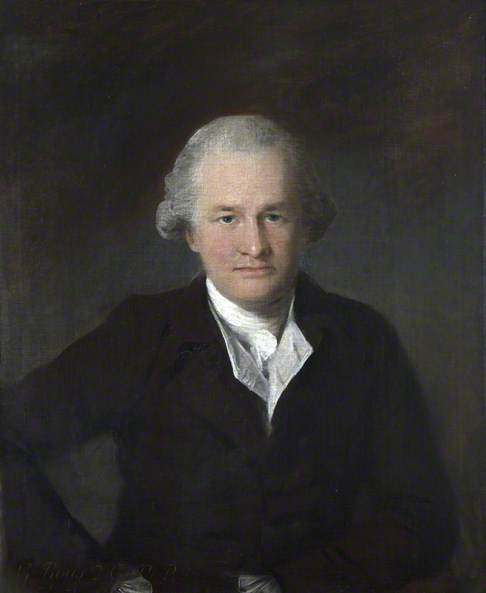 Topic: Artist
I am currently conducting some research (in a voluntary capacity) into a number of portraits held by Plymouth Museum and Art Gallery. One of the works I am looking into is this portrait of 'Captain Rous' currently attributed to James Northcote. I have been able to tentatively identify the sitter as probably Thomas Bates Rous 1739–1799 MP for Worcester 1774–1784 (a former Captain and director the East India Company and owner of Moor Park in Hertfordshire). The painting is undated but from the sitter's dress would appear to be from around 1790.

The current attribution to Northcote seems doubtful, the pose, colour pallette and paint handling are uncharacteristic of Northcote and it is not listed in 'Memorials of an Eighteenth Century Painter' by Stephen Gwynn (London 1898). Not to do down the reputation of a Plymouth born artist but it seems too good to be by Northcote. Reinforcing this opinion is a curator's note from the 1980's prior to the picture being loaned to Buckland Abbey in which it is described as 'Portrait of Captain Rous, MP, an executor in the Drake family, Unk Artist.'

Assuming for the moment that my identification of the sitter is correct, are there any suggestions for an alternative attribution?