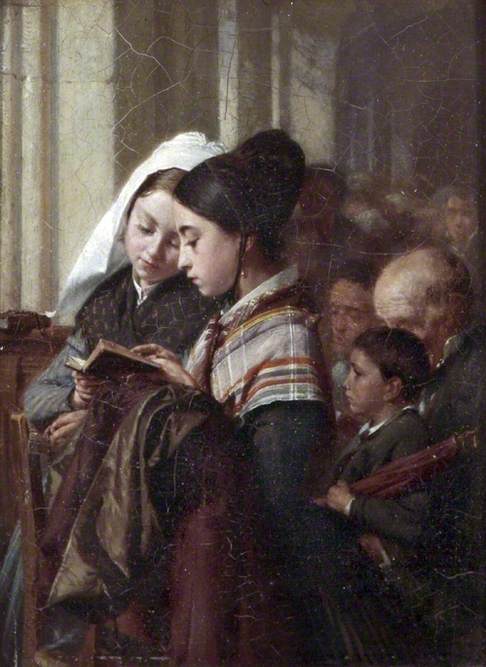 Topic: Artist
Note from the collection: "There are no further clues on the back of the frame and it arrived unattributed. The painting was given as part of a large bequest of 127 paintings in 1929 by John Henry Bell. The bequest included work by several European artists."
Completed, Outcome

This discussion is now closed, and the artwork is listed as being by an unknown artist with the initials 'J. L. E.' or 'J. F. E.'.

Thank you to all for participating in this discussion. If you have any new information please propose a new discussion by following the Art Detective link on the artwork's Art UK page.