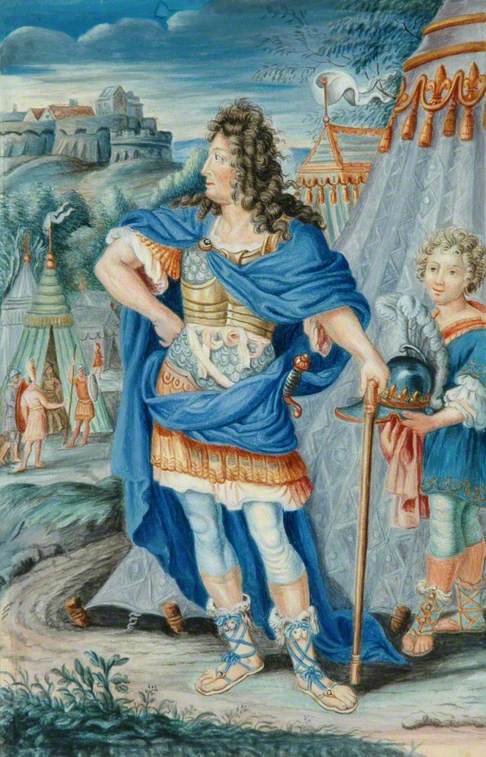 Topic: Subject or sitter
The subject is Louis XIV as Alexander the Great:
https://commons.wikimedia.org/wiki/File:Louis_XIV_depicted_as_Alexander_the_Great_by_an_unknown_artist.jpg

This looks like a copy of a tapestry and, indeed, Gobelins did produce a series of 'The History of Alexander' (designed by Charles Le Brun) using Louis' image though I have not been able to find a hanging corresponding to this.

Any further information would be welcome.
Completed, Outcome

This discussion is now closed. The conclusion reached is that this painting is not a copy of a tapestry, but after a watercolour and gouache painting on vellum in the collection of the Musée Carnavalet, Paris, which is itself after a lost original by Pierre Mignard. The artist record has been updated to 'after Pierre Mignard' and the title to 'Louis XIV as a Roman Emperor'. It has been dated 'probably late 18th C–19th C'.

Thank you to all those who contributed to the discussion. To anyone viewing it for the first time, please see below for all the comments that led to this conclusion.