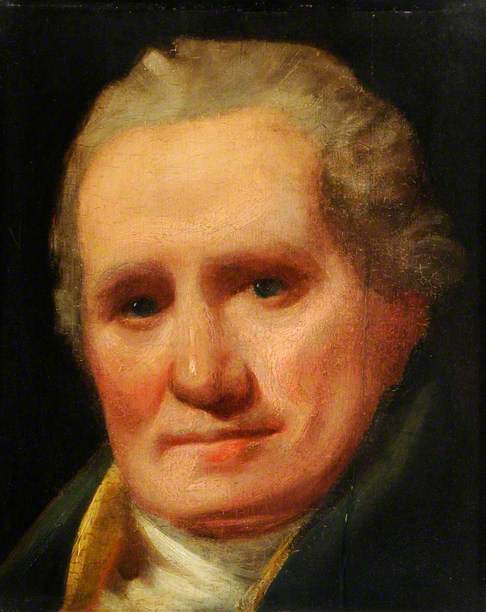 Topic: Subject or sitter
This looks a great deal like Charles Macintosh (1766–1843) of rubber and waterproof clothing. I know Sir Henry Raeburn painted a large portrait of his 'Charles Macintosh and Company' Partner, Thomas Hancock (1786–1865). Charles Macintosh was a wealthy and famous Scot in his day living in Scotland and a member of the RSA and Scottish Academies.

My ancestor was Thomas Hancock (1786–1865), and his full portrait was painted by Sir Henry Raeburn near his death around 1823. This painting was sold and identified as by Sir H. Raeburn in I believe 2007 and is well documented. [See: http://tinyurl.com/ksd5f45]

When my Cousin Francis James in Marlborough first saw the portrait of his ancestor Thomas Hancock, he at first even thought that it was a portrait of Charles Macintosh, RSA and not Thomas, by Raeburn.
If you compare other portraits of Charles Macintosh you will see easily the similarity.

Could anyone confirm the sitter of portrait 'Head of a Man' to be Charles Macintosh (1766–1843)?
Completed, Outcome

This painting is now listed as a copy after Henry Raeburn of Archibald Smith of Jordanhill.

Thank you to all for participating in this discussion. If you are new to this discussion, please see the comments below that led to this conclusion. If you have any new information please propose a new discussion by following the Art Detective link on the artwork's Art UK page.