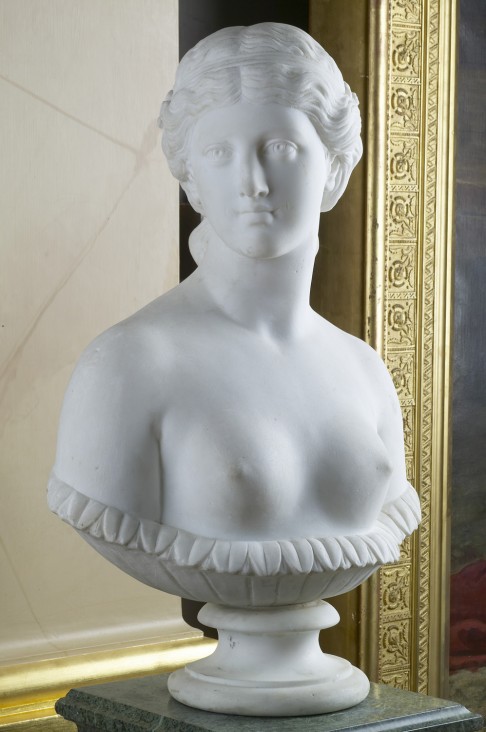 Topic: Artist
This, and another version of this bust are at Thirlestane https://bit.ly/3u6dUDE, are by Henry Garland (1831–1902) https://bit.ly/3t4Lys0 who exhibited at the Royal Academy from 1867 to 1878 from 5 King Street, Chelsea.
Completed, Outcome

This discussion is now closed. Our record for the sculptor of this bust has been updated from H. Guirlandi (as signed on the reverse) to Henry Garland (1829–1902), based on evidence that they were one and the same person. A biographical summary of the sculptor has been produced for Art UK.

Thank you to everyone who contributed to the discussion. To anyone viewing this discussion for the first time, please see below for all the comments that led to this conclusion.