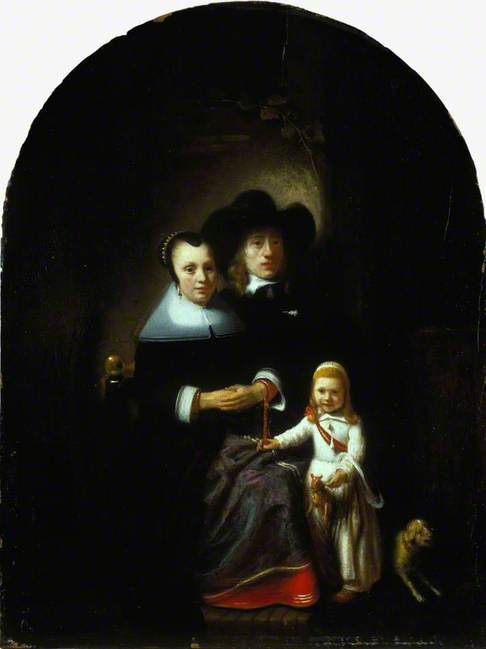 Topic: Subject or sitter
I suggest that one of the sitters is Margaretha van Godewijk (1627-1677) - a pupil of Maes. She appears in several paintings by Maes. There is one other portrait of her on the RKD website
https://bit.ly/3wa7mET. Both were from Dordrecht. The sitter on the right could be Samuel van Hoogstraten (1627-1678). Like Maes, he was a pupil of Rembrandt. Again, Hoogstraten was also originally from Dordrecht. The same lady (Margaretha van Godewijk) may be seen in Hoogstraten's Perspective Box with View of a Dutch Interior in the National Gallery, London https://bit.ly/3gBCO8P.