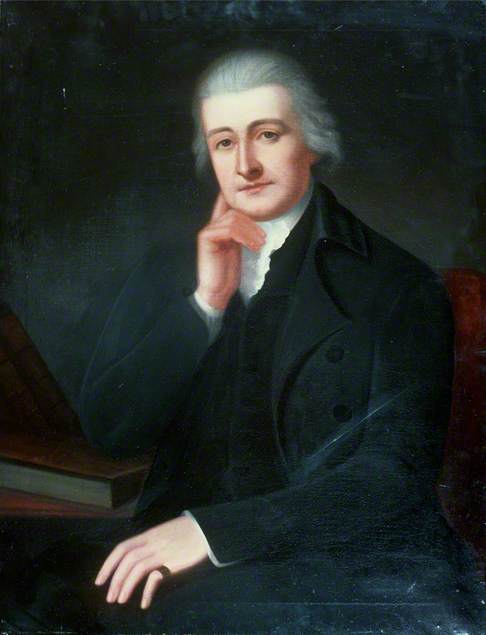 Topic: Subject or sitter
The sitter was curate of St Dunstan's, Stepney, from 1790 to 1814 before becoming vicar of Bowers Gifford, and from about 1800 a well-known London preacher/religious writer, public moralist and Middlesex JP (1811).

Thirlwall was born at Darlington as fourth child and youngest of three sons of an Excise officer called John Thirlwall and was baptised there on 14 March 1764. That is most likely to have been his year of birth, probably in January/ early February, but I suppose one should strictly note it as '1763/1764'.

We can be sure that when he died at Bowers Gifford, Essex, in March 1827 he was 63, although enquiry there has yielded no trace of burial or other monument.
Completed, Outcome

This discussion is now closed. The sitter's birth date was established as 1764, and copious information about his life and family brought to light, leading to a draft biography for Art UK. The painting's date was amended to c.1795-1800. The artist could not be identified.

Thank you to everyone who contributed to the discussion. To anyone viewing this discussion for the first time, please see below for all the comments that led to this conclusion.