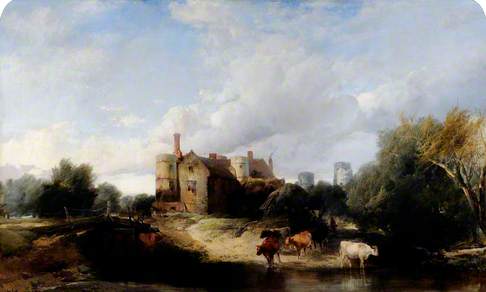 Topic: Subject or sitter
The two attached photographs show various points of correspondence between the building in this painting and Stiffkey Old Hall, Norfolk.

The collection observes that, in the Mappin catalogue, it is listed as The Old Hall, Gainsborough, Lincolnshire. But there is also the later suggestion that it is, in fact, Stiffkey Old Hall.
Completed, Outcome

This discussion is now closed. The building in the painting has been found to be Stiffkey Old Hall, Norfolk. We have updated the painting's title accordingly and the change will be visible on Art UK in due course.

Thank you to all for participating in this discussion. To those viewing this discussion for the first time, please see below for all comments that led to this conclusion.