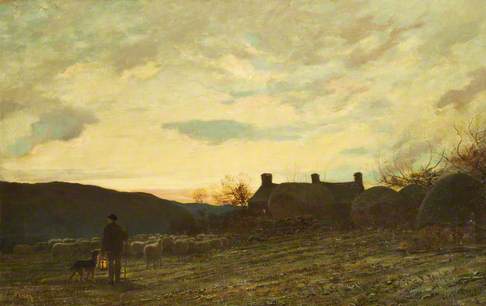 Topic: Subject or sitter
Can anyone help us identify the location of this painting? We know that Potter was actively painting in Lancashire, North Wales and made visits to Scotland. I suspect it's Lancashire but if anyone has anything to contradict/add then I'd be pleased to hear.
Completed, Outcome

This discussion is now closed. It was found that this painting depicts a location in Lancashire. A description has been added to the painting record, which will be visible on Art UK in due course.

Thank you to all for participating in this discussion. To those viewing this discussion for the first time, please see below for all comments that led to this conclusion.