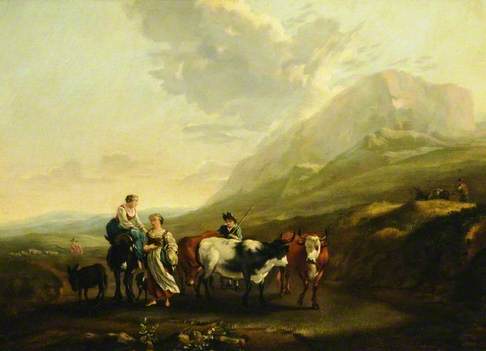 Topic: Artist
Berchem painted many compositions of this type. It does not seem to be of sufficient quality to be an original work by Berchem.
Completed, Outcome

This discussion is now closed. The painting has been recorded as a copy after Nicolaes Pietersz Berchem (1620–1683). The recommended enhancement to the title has been emailed to the collection, which is currently without a curator, for consideration later.

Thank you to everyone who contributed to the discussion. To anyone viewing this discussion for the first time, please see below for all the comments that led to this conclusion.