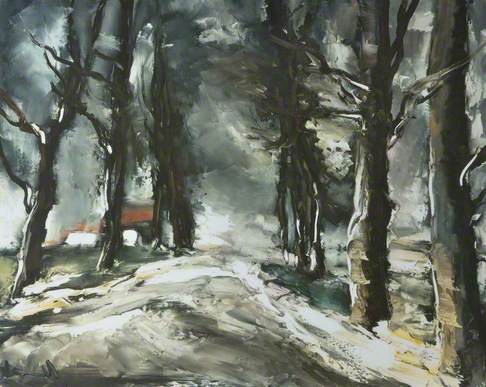 Topic: Artist
This painting looks like a work by Maurice de Vlaminck to me. The signature and overall handling of composition and brushwork look very similar to other winter landscapes by his hand. The official expertise for this artist is handled by the Wildenstein Institute in Paris.
Completed, Outcome

This discussion is now closed. It has been established that the picture is a colour reproduction of 'Maison et forêt sous la neige', c.1937, by Maurice de Vlaminck.

Thank you to everyone who contributed to the discussion. To anyone viewing this discussion for the first time, please see below for all the comments that led to this conclusion.