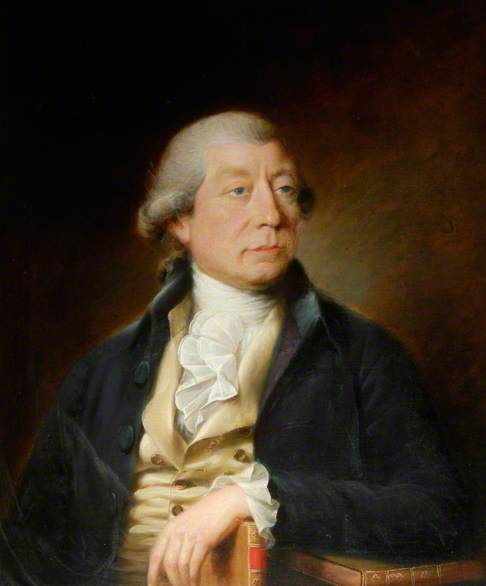 Topic: Artist
We have in our collection this painting of David Burton Fowler, and our records state that the artist is Francis Cotes (1726-1770). This is also reinforced by a plaque attached to the frame which gives the artist as Cotes.

However, the clothing worn by David Burton Fowler in this image only came into fashion in the 1780s and 1790s. Given that Cotes died in 1770, it seems unlikely that this was painted by him. Further, if it had been painted by Cotes, it would put David Burton Fowler at a maximum age of 34 in this painting: the sitter is clearly much older than 34 years old.

Does the style of the painting remind anyone of other artists, possibly London-based ones? We know he was in London working at the Exchequer office between 1779-1792, so a London-based artist seems likely.

Equally, the painting was in Canada before it was donated to us, so there is the chance that the sitter is not David Burton Fowler at all.
Unfortunately we're not able to give the information on the donor, though we can say that it was donated by someone from Sainte-Genevieve de Pierrefonds who possibly had links to the Oxford Group (later Moral Re-armament) and who travelled frequently between the UK and Canada.