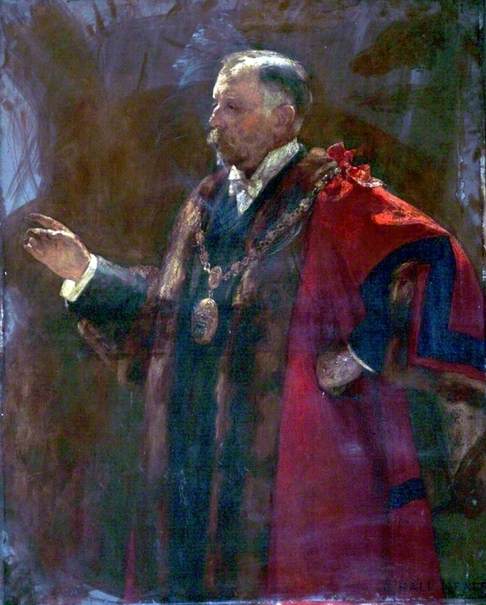 Topic: Subject or sitter
Is this a portrait of Joseph Ball, Lord Mayor of Liverpool, 1905–1906?

The presentation of the portrait was reported in The Scotsman, 6th November 1906.

At this time, the collection has no further information on the picture.
Completed, Outcome

This discussion is now closed. The sitter has been identified as Captain Alfred Rutherford (1862–1943), Mayor of Bootle (1906–1907). It was discovered that the painting is based on a 1906 mayoral photograph of Captain Rutherford.

Thank you to everyone who contributed to the discussion. To anyone viewing it for the first time, please see below for all the comments that led to this conclusion.