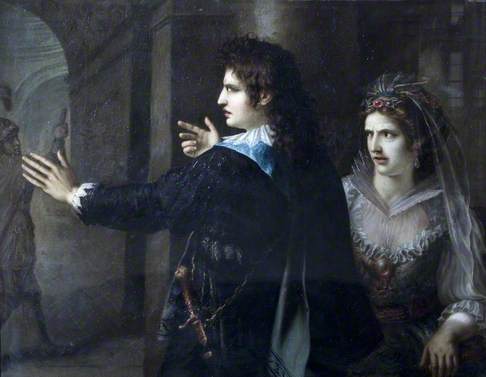 Topic: Subject or sitter
This looks very much like Hamlet and his mother, with the ghost of his father seen at far left.
Completed, Outcome

This discussion is now closed. The scene has been identified as 'Hamlet', Act III, Scene 4, by William Shakespeare. It is probably British, early 19th century.

Thank you to everyone who contributed to the discussion. To anyone viewing this discussion for the first time, please see below for all the comments that led to this conclusion.