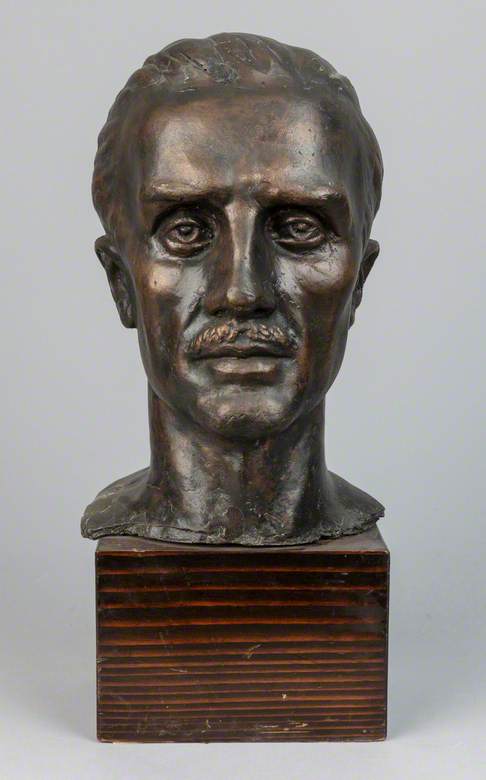 Topic: Artist
This work is dated (1935) and signed (Ohly).

I believe this could be William F. C. Ohly (1883–1955), an emigré artist and art dealer born in Germany but active in the UK as a printer, painter and sculptor. See https://www.britishmuseum.org/research/search_the_collection_database/term_details.aspx?bioId=138225

I am at present unable to identify the sitter, but in 1955 at Ohly's gallery there was a retrospective exhibition of his work (catalogue at the Victoria and Albert Museum) – perhaps this bust was exhibited there.