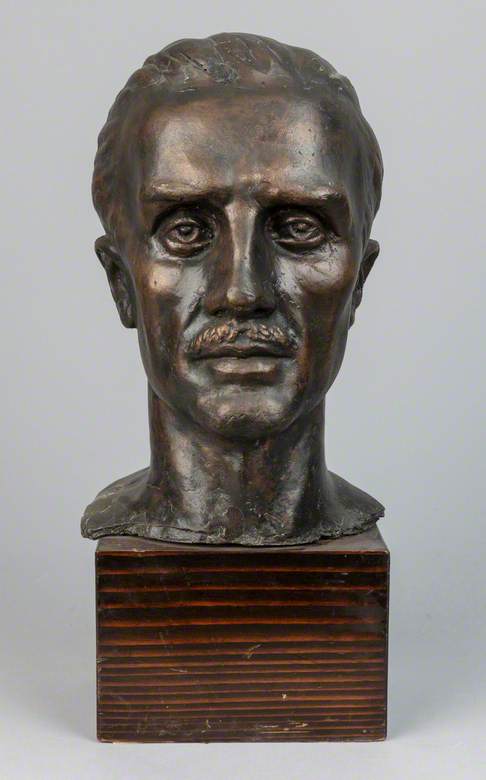 Topic: Artist
This work is dated (1935) and signed (Ohly).

I believe this could be William F. C. Ohly (1883–1955), an emigré artist and art dealer born in Germany but active in the UK as a printer, painter and sculptor. See https://www.britishmuseum.org/research/search_the_collection_database/term_details.aspx?bioId=138225

I am at present unable to identify the sitter, but in 1955 at Ohly's gallery there was a retrospective exhibition of his work (catalogue at the Victoria and Albert Museum) – perhaps this bust was exhibited there.
Completed, Outcome

This discussion is now closed. The sculptor has been identified as William F. C. Ohly (William Ferdinand Charles Ohly). The website has been updated to include a suggestion from a member of the artist's family that the sitter might be his brother Ernest Ohly, in the hope that it might lead to evidence one way or the other.

Thank you to everyone who contributed to the discussion. To anyone viewing this discussion for the first time, please see below for all the comments that led to this conclusion.