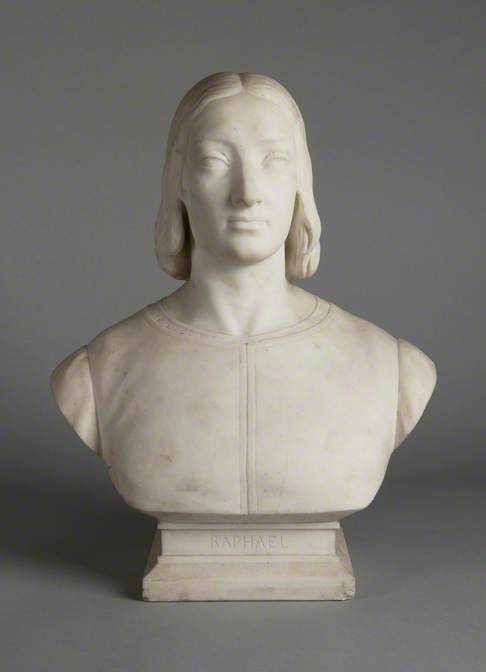 Topic: Artist
Image #4 shows the artist's monogram TA on the back of the bust. I believe this is by Torello Ambucci (also given as Ambuchi), a Florentine sculptor born c.1807 and active since at least 1833, who came to England in 1848 and was active in London until at least 1862. He exhibited at the Royal Academy (1851–1860), the British Institution and Suffolk Street (Society of British Artists). He is known to have exhibited a marble bust of Raphael in 1853 at the British Institution, and I think this is that bust. He also made a bust of Michelangelo. See below:

'Ottocento Oltremanica': https://bit.ly/3eXyEX3
'Mapping Sculpture': https://bit.ly/3bKqcbx

It would be helpful to establish that the monogram is definitely used by Torello Ambucci (or Ambuchi). He appears to sign more fully in other examples of his works found online.