Completed Sculpture 17 comments
Is this by Ernest Roland Bevan (1891–1971)? Can more be found out about the sculptor?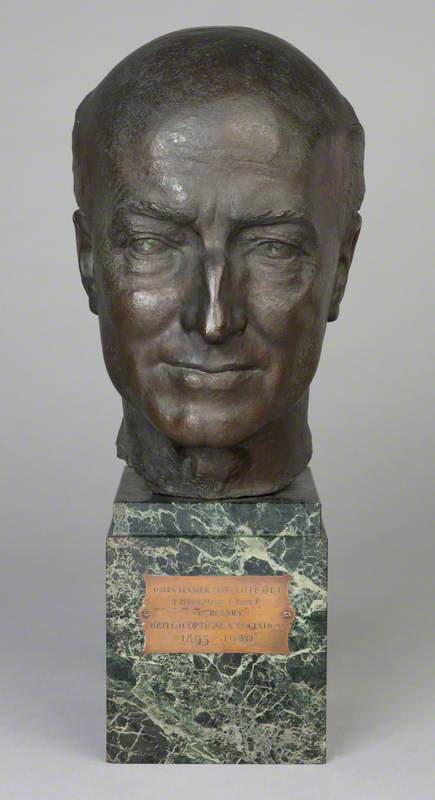 Topic: Artist
In 1949 Ernest Roland Bevan sculpted a bronze bust of Sir Alexander Fleming, which is now in the collection of the Royal Society. It is signed 'E. R. Bevan 49'. The lettering, especially the letter 'E', differs from the signature on the back of this sculpture, although the numbers are a good stylistic match.

Bevan was a student at the Royal Academy from 24 July 1913. Christie's sold a patinated bronze head of Dr G. E. Breen (1957) in 2005, and Bonhams an undated patinated bronze head of Catherine Wall attributed to Bevan, in 2019.

The entry for E. Roland Bevan on 'Mapping Sculpture':
https://sculpture.gla.ac.uk/view/person.php?id=msib2_1216997144
Completed, Outcome

This discussion is now closed. The sculptor was confirmed as Ernest Roland Bevan (1891–1979) and information about the sitter has been added to the record.

Thank you to everyone who contributed to the discussion. To anyone viewing this discussion for the first time, please see below for all the comments that led to this conclusion.