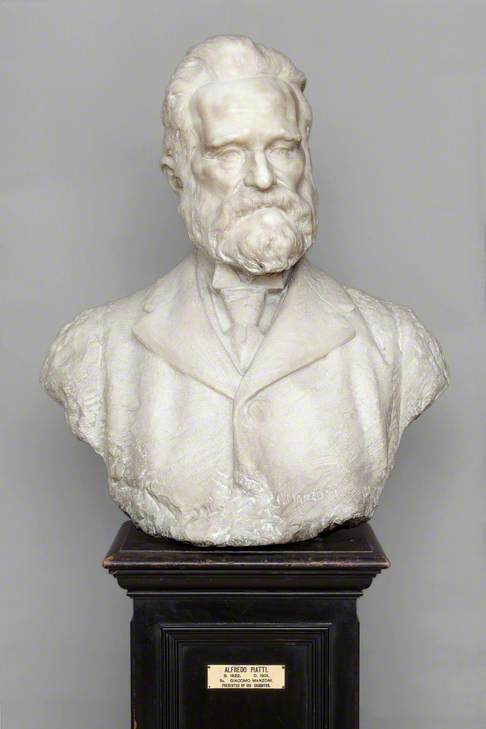 Topic: Artist
This sculptor is not to be confused with the Giacomo Manzoni (b.1908) who adopted the pseudonym Giacomo Manzù and was a noted twentieth-century Italian sculptor.

Given the sitter's dates and his appearance here, the work can be dated c.1890s.
Completed, Outcome

This discussion is now closed. The sculptor has been confirmed as Giacomo Manzoni of Bergamo (1870–1910) and the bust has been dated to c.1898–1909. This is the only work by Manzoni of Bergamo in a UK public collection, as far as we know. A biography of the artist has been produced for Art UK.

Thank you to everyone who contributed to the discussion, in particular to Victor Raphael Veronesi for archival research in Italy. To anyone viewing this discussion for the first time, please see below for all the comments that led to this conclusion.