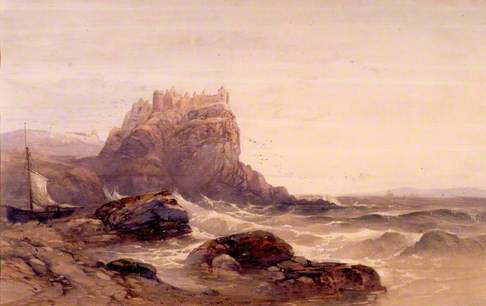 Topic: Subject or sitter
Does anyone have any ideas to where this painting could be set?
Completed, Outcome

This discussion is now closed. The title of this painting has been changed to 'Dunluce Castle, County Antrim'. More information about the location has been added to the artwork description field. The painting is now catalogued as British School, 19th Century.

Thank you to everyone who contributed to the discussion. To anyone viewing this discussion for the first time, please see below for all the comments that led to this conclusion.