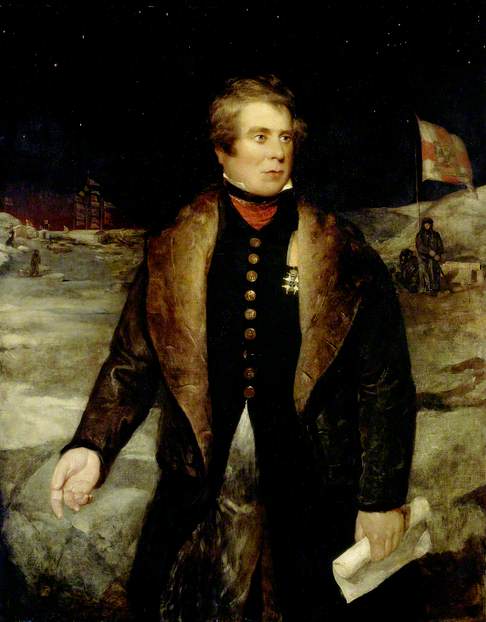 Topic: Artist
I have been researching a portrait painter from Derby named John Brassington (1798–1882). According to the 'Derby Mercury', 1 January 1834, Brassington was commissioned to paint the portrait of Sir John Ross. His portrait of Ross was later exhibited as no. 35 at the Royal Academy in 1836, as well as at exhibitions in Derby in 1843, 1866 and 1870. Due to the date of the painting and lack of attributed artist, I was wondering if this could be the portrait of Ross painted by Brassington?

Both Brassington and Ross were living in London from 1834, so it seems likely that their paths could have crossed there.

It seems that Brassington kept the portrait (or at least a copy of it) to keep exhibiting throughout his lifetime, and the Ross family must have acquired it in the later nineteenth century. This picture came into the National Maritime Museum's collection in 1917 from Ross's great-great nephew.