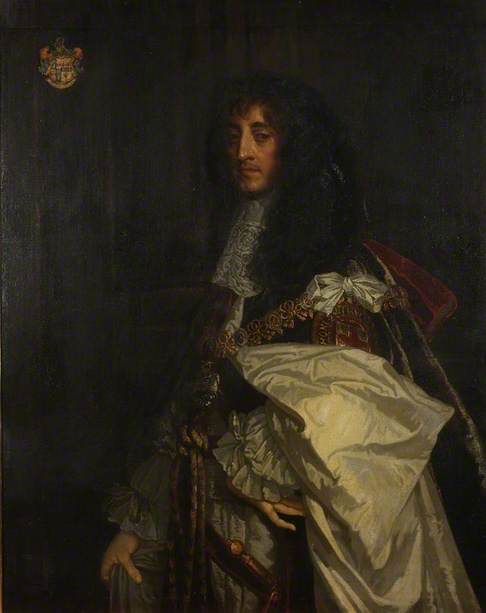 Topic: Artist
Darkened varnish makes it difficult to discern the status of this portrait but the model is definitely after Lely. There are at least four other versions on Art UK.

Studio of Peter Lely, 'Prince Rupert, Count Palatine', c.1670 (National Portrait Gallery, London) https://bit.ly/2QdL8Af

Peter Lely, 'Prince Rupert of the Rhine (1616–1682)' (National Trust, Hartwell House) https://bit.ly/2TxjBsw

Peter Lely, 'Prince Rupert (1619–1682), 1st Duke of Cumberland and Count Palatine of the Rhine', c.1665 (National Maritime Museum) https://bit.ly/2OVsmsE

After Peter Lely, 'Prince Rupert of the Rhine (1619–1682), KG, in Garter Robes', before 1684 (National Trust, Chirk Castle) https://bit.ly/2R0epvu

Art UK adds:
Peter Harrison enquired about this painting on 18 September 2018: 'Is this the original to Sir Peter Lely's known studio copies of the same composition, of which there are examples in the National Portrait Gallery and within a private collection?'

The collection comments: 'The crest in the top left corner means that it is part of the Bowles Collection which came to Worcester in 1850 and is mostly portraits. On the reverse these paintings originally had a pasted slip saying, 'Presented to the Worcestershire Natural History Society through their President Sir Charles Hastings (illegible) by George Downing Bowles, clerk m. a. (illegible) of the Shrubbery, Great Malvern, Oct. 1st 1850'.