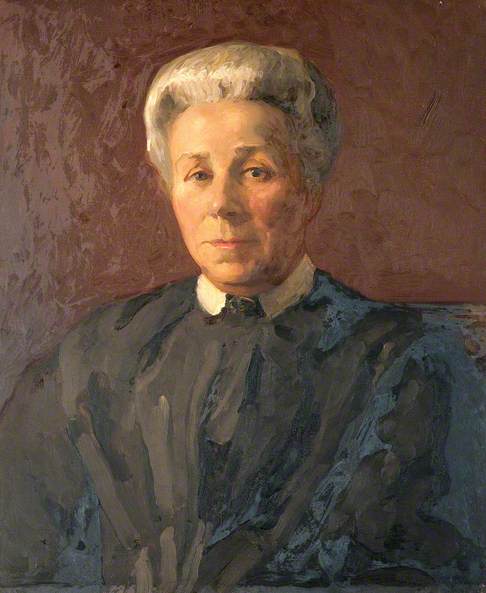 Topic: Subject or sitter
As the Wellcome Library's description states:

'Bears printed label on back of stretcher identifying the subject as Elizabeth Garrett Anderson: probably erroneous, but possibly correct in asserting some connection of the portrait with Anderson.

The sitter closely resembles a portrait of Isabel Thorne at a later age (Edythe Lutzker, 'Women gain a place in medicine', 1969, p.62). Isabel Jane Thorne (1833/1834–1910) was one of the 'Edinburgh Seven', a group of women who attempted to gain professional qualifications in medicine from the University of Edinburgh, led by Sophia Jex-Blake (1840–1912).'

Could the sitter (or artist) possibly be identified?
Completed, Outcome

This discussion is now closed. The title has been amended to 'Unknown Woman (formerly identified as Elizabeth Garrett Anderson or Isabel Thorne)' and the acquisition details changed to 'accessioned, 1933'.

Thank you to everyone who contributed to the discussion. To anyone viewing this discussion for the first time, please see below for all the comments that led to this conclusion.