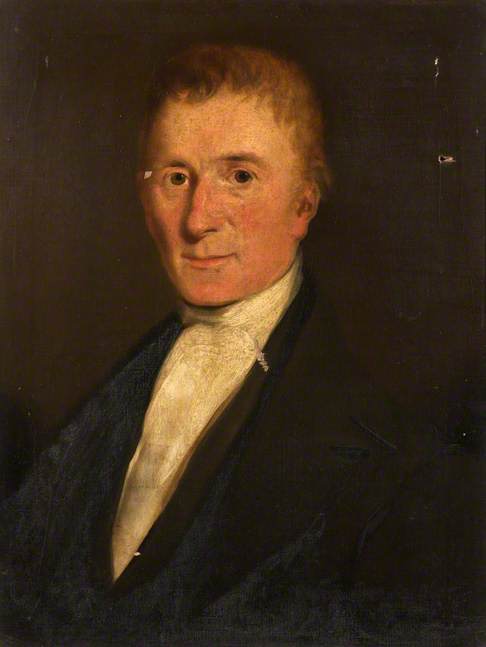 Topic: Subject or sitter
Is this the Reverend William Seaton (1781–1851) who was a Free Church minister in England before becoming Rector of Lampeter Velfrey, Pembrokeshire, in 1830? Or is this his eldest son and namesake, born in 1802, an apothecary and later ordained? A photograph of the latter in old age survives. I am keen to know because Seaton senior was a predecessor of mine as Rector, and founded the local primary school in 1845.

Art UK adds: New Zealander Denise Watson, another descendant of Reverend William Seaton (born London 1781, died Sunbury-on-Thames 1851), contacted us recently in the hope of finding out whether this might be a portrait of him. The Reverend Seaton had two wives, Ann Irons and secondly Mary Anne Lord, sister of Sir John Owen of Orielton.

The collection has previously been unable to confirm whether the sitter is Reverend William Seaton Senior or William Seaton Junior.