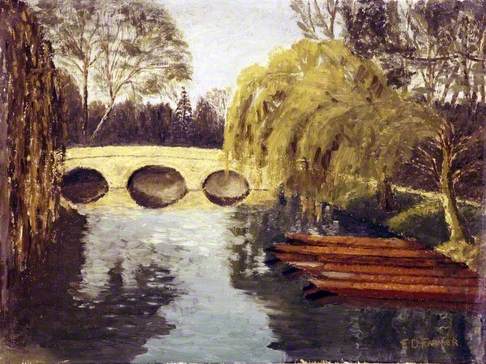 Topic: Subject or sitter
Is this a view of the Backs on the River Cam in Cambridge looking towards James Essex's 1764 Portland stone Trinity College Bridge? See Wikipedia's List of bridges in Cambridge [with photos]: the photo there shows the bridge from the other side, as one can see from the trees.
https://en.wikipedia.org/wiki/List_of_bridges_in_Cambridge#Trinity_College_Bridge_(1764)

Does anyone know more about the artist, E. D. Farmer, who was active in the 1960s?