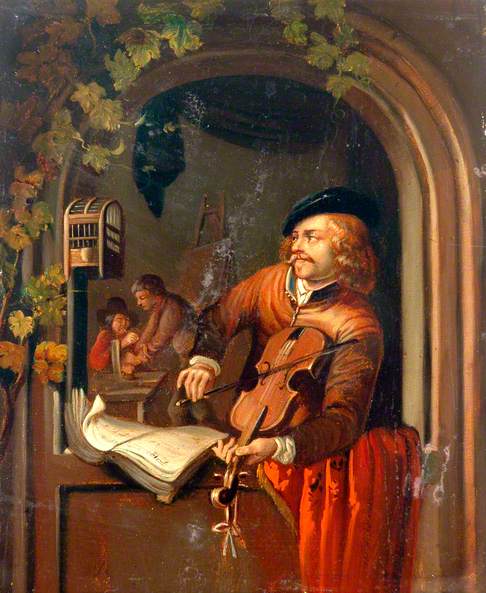 Topic: Artist
Calderdale note: The records for Calderdale Council list the artist as "unknown" and merely describe it as Flemish School. It is listed as oil on copper and was donated by a local man in 1968.

1968.9/3b "Man Smoking a Pipe" is similar.
http://www.bbc.co.uk/arts/yourpaintings/paintings/man-smoking-21266
Incidentally, would the artist query apply to this work too?
Completed, Outcome

The artist has been amended to 'after Gerrit Dou' and the execution date of '19th C' has been added.

These amends will appear on the Your Paintings website by the end of July 2015. Thank you to all for participating in this discussion. To those viewing this discussion for the first time, please see below for all comments that led to this conclusion.