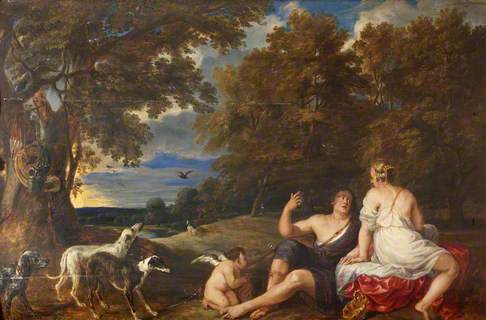 Topic: Artist
This is not of Diana & Actaeon, but of Venus & Adonis. It is surely by Frans Wouters, or, if not by him, by another early 17thC Flemish artist combining elements of Rubens and Titian in a small scale on panel, as he did.

Collection comment: The picture is currently out on loan, but the suggestions regarding the artist and subject look plausible. We'll look into the matter further.
Completed, Outcome

Frans Wouters (1612–1659) is now listed as the artist of this work, and title has been amended to 'Venus and Adonis'.

These changes will appear on the Your Paintings website by the end of November 2014. Thank you to all for participating in this discussion. To those viewing this discussion for the first time, please see below for all comments that led to this conclusion.