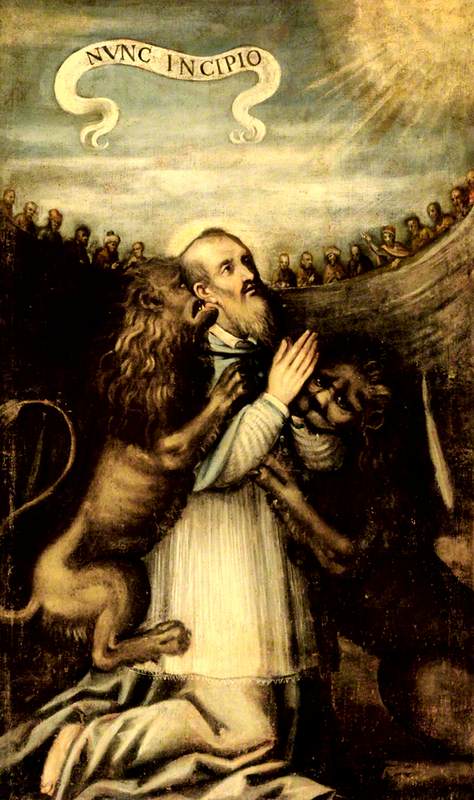 Topic: Subject or sitter
This work almost certainly depicts Saint Januarius (San Gennaro). It illustrates the legend of the attempt to martyr the bishop – hence his garments – by having him thrown to lions in the amphitheatre at Pozzuoli. Artemisia Gentileschi also produced a painting of the scene. See links:

http://bit.ly/2bOnIhA

http://bit.ly/2bO3GyJ

The collection comments: 'The work was part of a large bequest in 1963 and no information came with it.' Any further information would be welcome.