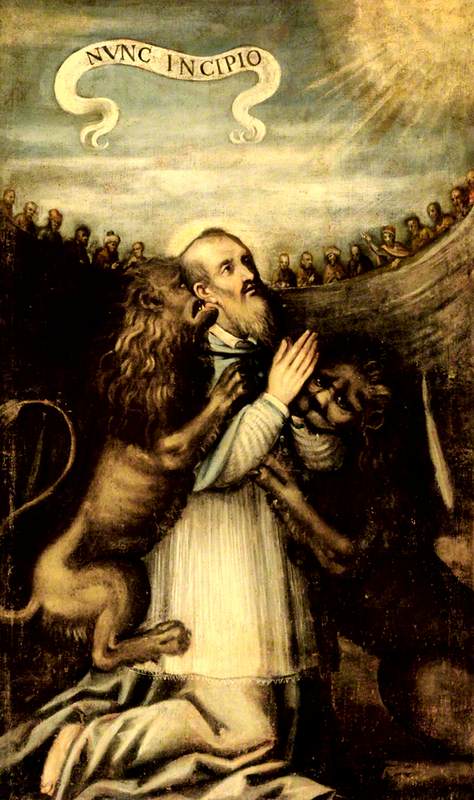 Topic: Subject or sitter
This work almost certainly depicts Saint Januarius (San Gennaro). It illustrates the legend of the attempt to martyr the bishop – hence his garments – by having him thrown to lions in the amphitheatre at Pozzuoli. Artemisia Gentileschi also produced a painting of the scene. See links:

http://bit.ly/2bOnIhA

http://bit.ly/2bO3GyJ

The collection comments: 'The work was part of a large bequest in 1963 and no information came with it.' Any further information would be welcome.
Completed, Outcome

This discussion is now closed. The subject has been identified as 'The Martyrdom of Saint Ignatius of Antioch'. The artist record has been changed from 'unknown' to 'probably Spanish School'. It has been dated 17th–18th century.

Thank you to everyone who contributed to the discussion. To anyone viewing this discussion for the first time, please see below for all the comments that led to this conclusion.