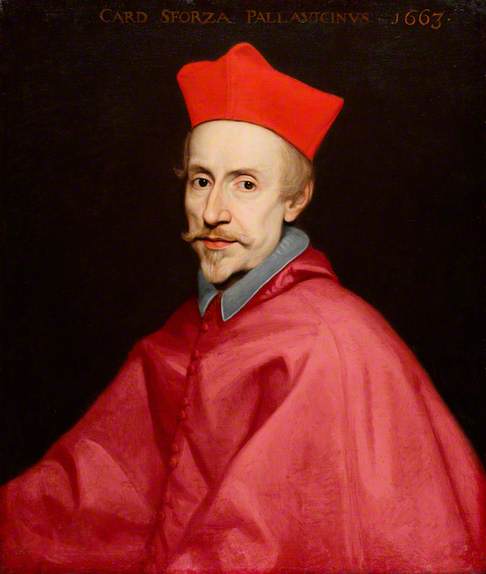 Topic: Artist
This picture of Francesco Maria Sforza Pallavicino is fine enough that it deserves research leading to an attribution beyond 'Roman School.' Might this be by Giovanni Battista Gaulli (1639–1709), also known as Il Baciccio? Compare to this at the National Gallery (which should be consulted about this picture) https://bit.ly/2KZkqdK and this also by Gaulli https://bit.ly/2RFCixD. The provenance is as follows: Collection of English antiquary Smart Lethieullier (1701–1760); by whom presented to British Museum in 1760; from whom purchased by the Ministry of Works in 1946. Lethieullier visited Rome (1737–38) and had contacts there. Ideally, of course, we should get expert Italian input, as with the St John the Baptist attributed to Hendrick de Somer.
Completed, Outcome

This discussion is now closed. This portrait, previously catalogued as Italian (Roman) School, has been attributed to Giovanni Maria Morandi (1622–1717). This is the only known work by Morandi in a British public collection. The sitter's forename has been corrected from Pietro Sforza to Francesco Maria Sforza.

Thank you to everyone who contributed to the discussion, especially to Professor Francesco Petrucci, Curator of the Palazzo Chigi in Ariccia, for proposing this attribution. To anyone viewing this discussion for the first time, please see below for all the comments that led to this conclusion.