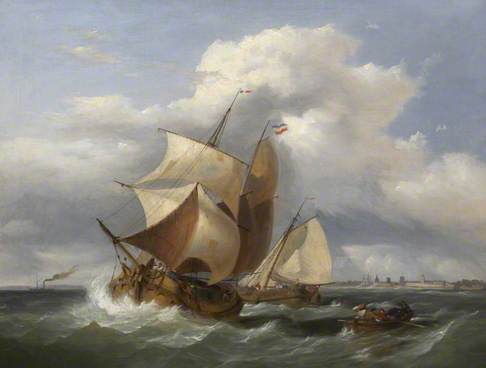 Topic: Artist
The collection has no documentation associated with this painting.
Completed, Outcome

This discussion is now closed. The artist record has been changed to 'style of George Chambers I (1803–1840)' and the title updated to 'Dutch Sailing Vessels and a Steamer off a Coast with a Fortified Port'.

Thank you to everyone who contributed to the discussion. To anyone viewing this discussion for the first time, please see below for all the comments that led to this conclusion.