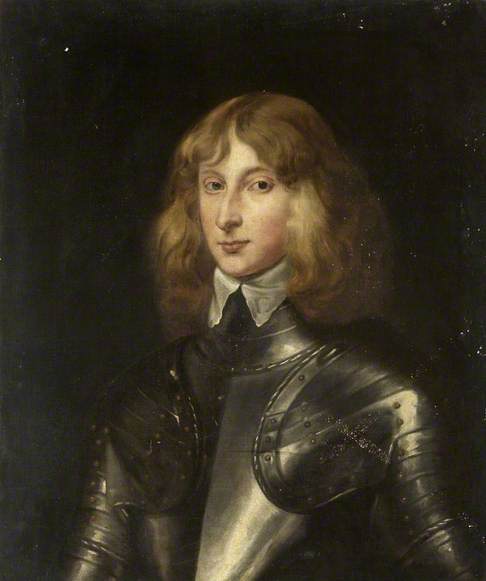 Topic: Subject or sitter
This painting was the subject of an earlier discussion, that came to no firm conclusions.

I open it up again because I happened to notice that a version of this painting was offered for sale at Sotheby's on 9 July 1986, lot 24 (see http://www.thepcf.org.uk/artdetective/media/_file/art_detective/earl-of-portland.pdf which misses the far right edge of the picture). The sale catalogue identified the male sitter as Jerome Watson, 2nd Earl of Portland (1605–1663) with his wife Frances Stuart (1617–1694). Sotheby's attributed it to David Beck, and it does seem better than the museum's version (the armour especially), closer to Van Dyck perhaps, though the underlit chin giving a kind of porcelain quality to the skin seems a bit odd to me (though happy to defer to Bendor on all that!). The format seems a little odd too, like two independent portrait studies placed in close proximity (it is oil on board). But I know nothing of portraiture in this period. My purpose here is simply to advertise the fact that the Sotheby's catalogue proposed names for both the sitter and the painter, and to suggest that the discussion might be started up again.
Completed, Outcome

This discussion is now closed. The Captain Christie Crawfurd English Civil War Collection is satisfied that this is a portrait of Lord John Stuart and 'after Van Dyck'. Art UK's painting record has been updated and the new information will be visible on the website in due course.

Thank you to everyone who participated in this discussion. To those viewing it for the first time, please see below for all the comments that led to this conclusion.