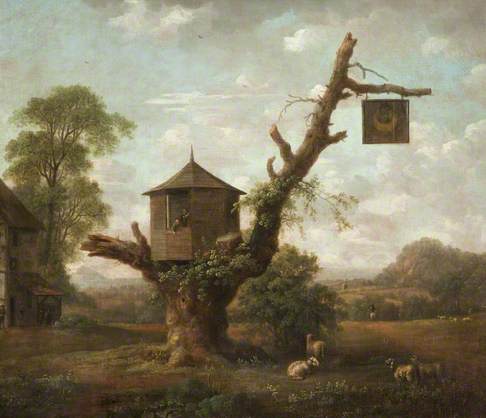 Topic: Subject or sitter
I have some clearer understanding of this picture.

I recently saw a painting by Carel de Hooch of a similar scene – the building in the tree is a Dovecote. This led me to this painting by Jan Steen in the Lugt collection:

http://www.fondationcustodia.fr/ununiversintime/38_steen_5515.cfm

I think the same reading of the picture applies here, i.e. dovecote next to an inn = house of ill repute.

This explanation would support the Inn/scene being fictional.

Further opinion would be welcome.