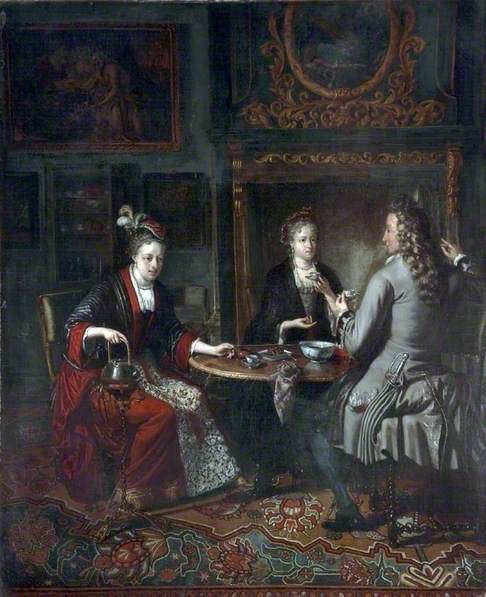 Topic: Artist
This painting has been attributed to the manner of Gabriel Metsu (1629–1667) since it arrived at The Atkinson in 1904, but the interior and costumes suggest a date nearer c.1730.

Joseph van Aken (c.1699–1749) has recently been suggested as the artist. Could anybody offer information to support this or suggest an alternative attribution?
Completed, Outcome

The artist of this work has been changed to 'Matthijs Naiveu (1647–1726)'. An execution date of c.1720 has also been allocated to the record.

This amend will appear on the new version of the Your Paintings website in January 2016. Thank you to all for participating in this discussion. To those viewing this discussion for the first time, please see below for all comments that led to this conclusion.