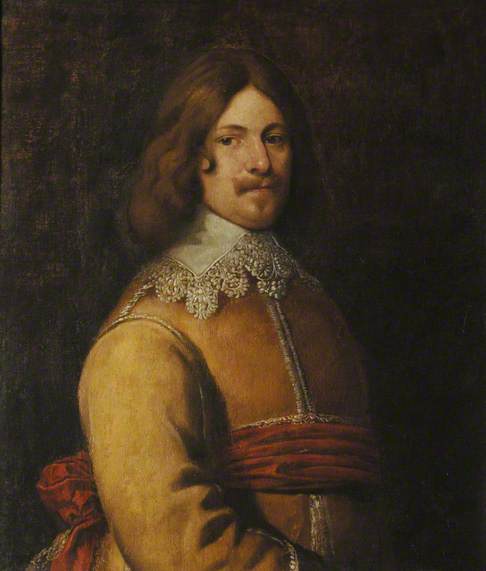 Topic: Subject or sitter
This picture was bequeathed to Trinity College in 1974. It was 'ascribed to Samuel Cooper', and the donor, who lived in Leamington Spa, was distantly related to Henry Ireton. But there is no good provenance as to how the family acquired the portrait, and doubt has been raised as to the identity of the sitter. Although in all the other portraits of Ireton that appear on Your Paintings, he is wearing armour, in this portrait he is not. Moreover, the colour of his sash seems nearer to the red of a royalist officer than the orange of a parliamentarian. Is the collar unusually lacy for a parliamentarian general? Any insights about the subject of the painting, the facial likeness or otherwise to Henry Ireton, or the artist, would be very welcome.
Completed, Outcome

The title has been amended to 'Portrait of an Unknown Man', the following additional title information has been added: (formerly identified as Henry Ireton, c.1611–1651, Parliamentarian General and formerly attributed to Samuel Cooper, 1609–1672), and the artist has been changed to 'unknown artist'.

This change will appear on the Your Paintings website by the end of August 2014. Thank you to all for participating in this discussion. To those viewing this discussion for the first time, please see below for all comments that led to this conclusion.