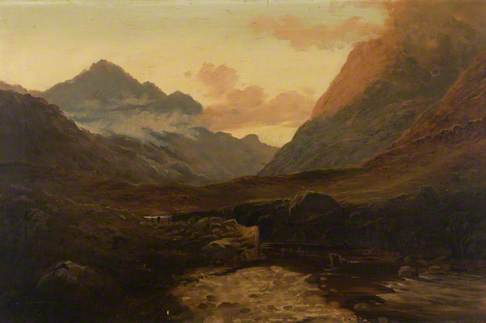 Topic: Subject or sitter
Could this be by L. J. Graham Clarke, who exhibited 'A Highland Glen' in 1883–1884 at the first exhibition of the Society of Painters in Oil Colours?
Completed, Outcome

This discussion is now closed. Unfortunately, no firm evidence could be found to support an attribution to L. J. Graham Clarke.

Thank you to everyone who contributed to the discussion. To anyone viewing this discussion for the first time, please see below for all the comments that led to this conclusion.