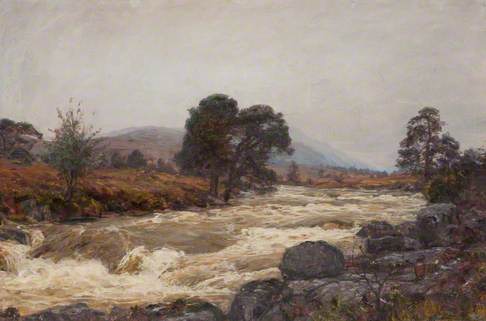 Topic: Execution date
Could this be one of the pictures of this title which Alexander Brownlie Docharty exhibited at the Royal Glasgow Institute of the Fine Arts?

1909, no. 521, £40
1918, no. 581, £100

The collection says that, regarding the history of the work, the provenance before 1909 is unknown. The work was purchased by Peter Henderson Mackellar (1832–1912) at the Greenock Art Club exhibition, October 1909.

Any further information would be welcome.