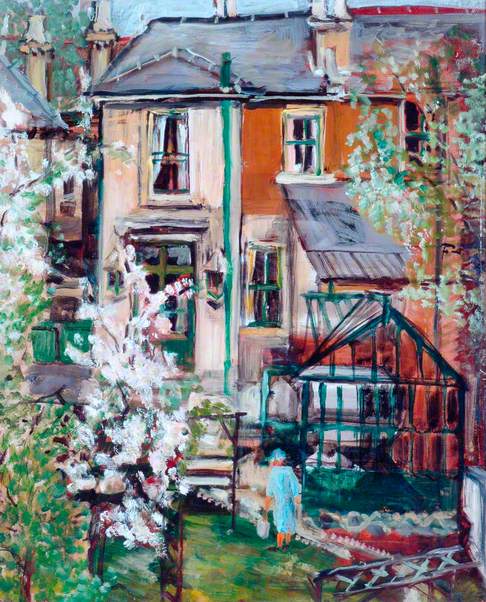 Topic: Artist
It is possible this painting was made in the late 1950s by an artist who studied at Camberwell and with Carel Weight and Dick Lee. It could be by John Hooper or Peter Saunders and may depict Brockley Gardens.

Kirklees Museums and Galleries has no more information on the painting.

Art UK has been in contact with John Hooper, who has confirmed that the painting was not made by him. Art UK has not been able to get confirmation from the copyright holder of the work of Peter Saunders on whether this could be his painting. Any information would be appreciated.