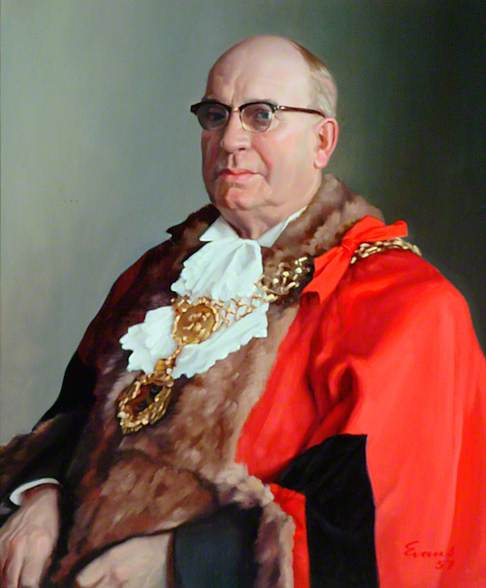 Topic: Artist
Is this portrait of Alderman H. R. Walker, JP, listed as by 'Evans', actually by William Charles Evans (1911–1978) who has other portraits in BBC collection?

See other William Charles Evans (1911–1978) works here: http://www.bbc.co.uk/arts/yourpaintings/paintings/search/painted_by/william-evans

William Charles Evans (1911–1978) was my tutor at art school in the late sixties.

Collection note: The artist has been listed as 'Evans' just based on the obvious signature on the picture itself, as there is no information recorded about the painting's artist on our collections database. The work doesn't seem too disimilar from the other works by William Charles Evans so it certainly could be by him, but without any more information about the artist or work itself we aren't in a position to say for sure.
Completed, Outcome

The artist record has been changed to 'attributed to' William Charles Evans (1911–1978).

This amend will appear on the Your Paintings website by the end of July 2015. Thank you to all for participating in this discussion. To those viewing this discussion for the first time, please see below for all comments that led to this conclusion.