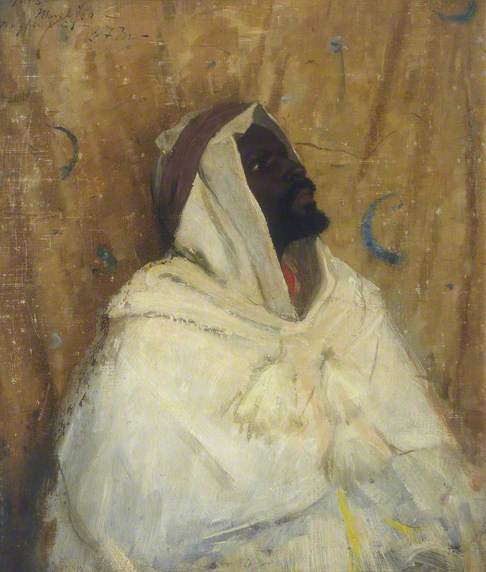 Topic: Artist
This is signed and dated with a dedication 'To my friend' top left.
Completed, Outcome

This discussion is now closed. The artist has been identified as George Frederick Munn (1852–1907) and the date of the work changed to 1880. The inscription in the top left has been added to the Art UK record and the John Leslie Thomson (LT) and George Frederick Munn (GFM) friendship noted in the artwork description field, as well as Thomson's connection to the Macarthur bequest.

Thank you to everyone who contributed to the discussion. To anyone viewing this discussion for the first time, please see below for all the comments that led to this conclusion.