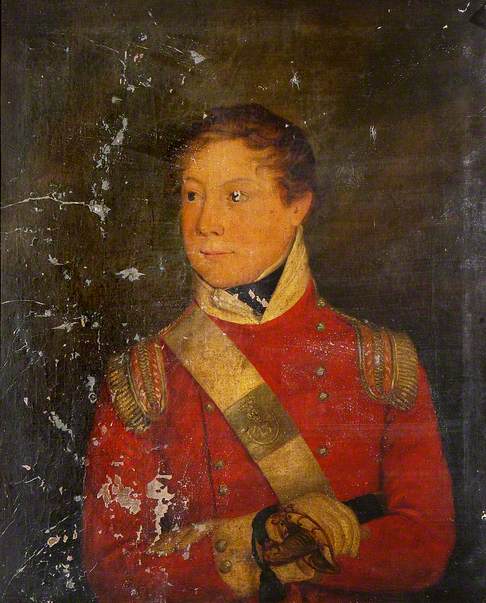 Topic: Subject or sitter
This is an officer of the 43rd Foot of the Light Division (the badge on his cross-belt). This regiment arrived in Belgium too late to take part in the Battle of Waterloo although a number of officers from the 43rd served on Wellington's staff. Some members of his staff were killed during the battle and this officer may well have been one of those. This COULD be Lt. W Havelock, 43rd Ft (ADC to Chas. Baron Alten of the King's German Legion) who was wounded at Waterloo but later killed at the Battle of Bamnuggar in the Sikh War of 1848 leading the 14th Lt. Dragoons in a charge that he commanded until cut down by cannon fire. I cannot find any reference to an officer of the 43rd having been killed at Waterloo in the Waterloo Roll Call.
Completed, Outcome

This discussion is now closed. The title has been amended from 'Officer Killed at the Battle of Waterloo' to 'An Officer of the 43rd (Monmouthshire) Regiment of Foot'.

Thank you to everyone who contributed to the discussion. To anyone viewing this discussion for the first time, please see below for all the comments that led to this conclusion.