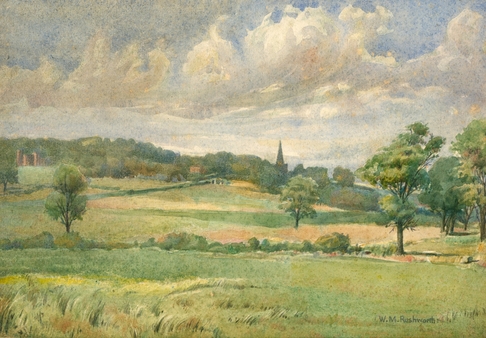 Topic: Artist
I think the artist is probably Walter Maynard Rushworth, an organ maker (part of the Liverpool firm Rushworth & Dreaper). He was born in 1870, died in 1945. He had a son called Walter Maynard Rushworth too. These dates are from records on Ancestry. There's some more on the Rushworth family here https://bit.ly/2UE1PZG.
Completed, Outcome

This discussion is now closed. Pieter van der Merwe's new artist biography for Walter Maynard Rushworth (1870–1945) will now be reviewed with the Editorial team and then incorporated on to the Art UK site.

Thank you to everyone who contributed to the discussion. To anyone viewing this discussion for the first time, please see below for all the comments that led to this conclusion.