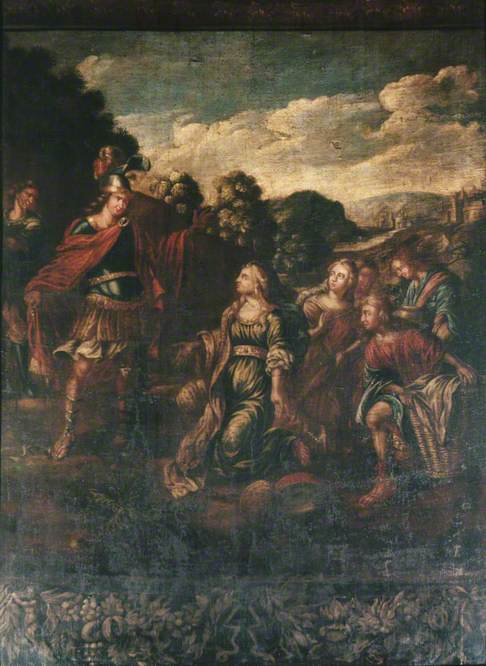 Topic: Subject or sitter
This painting of 'David and Abigail' is by an unknown artist or group of artists, and forms part of the five Old Testament scenes known as 'The King's Paintings' at the University of Aberdeen. Documentary information on the early history of this set is extremely limited, but paint analysis tests undertaken on samples from each of the paintings indicate that they date from the mid-seventeenth century; one plausible suggestion is that the set was produced by journeyman painters local to the East of Scotland, and was displayed at Gowrie House in Perth during Charles II's brief stay there in 1650–51.

Woodcut and engraved sources have been traced for the other four paintings in the set, but any source for 'David and Abigail' remains elusive – can anyone help?