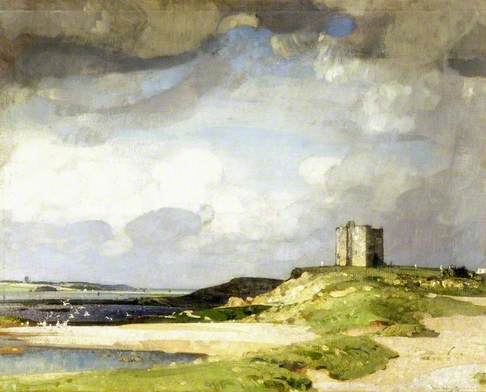 Topic: Subject or sitter
Does anyone recognise this watch tower? The artist, John Alfred Arnesby Brown is known for his paintings of Norfolk, but does it have a connection with North East England, as the Laing purchased it from the artist in 1923?
Completed, Outcome

This discussion is now closed. The painting 'The Watch Tower' was exhibited at the Royal Academy in 1923 and purchased there by the Laing Art Gallery. The artwork description field now records how the artist confirmed in a 1927 letter to then Laing curator that the location was Salthouse on the north Norfolk coast. It is now also recorded that the tower was known as Randall's Folly, long since destroyed after being seriously damaged by the floods of 1953.

Thank you to everyone who contributed to the discussion. To anyone viewing this discussion for the first time, please see below for all the comments that led to this conclusion.