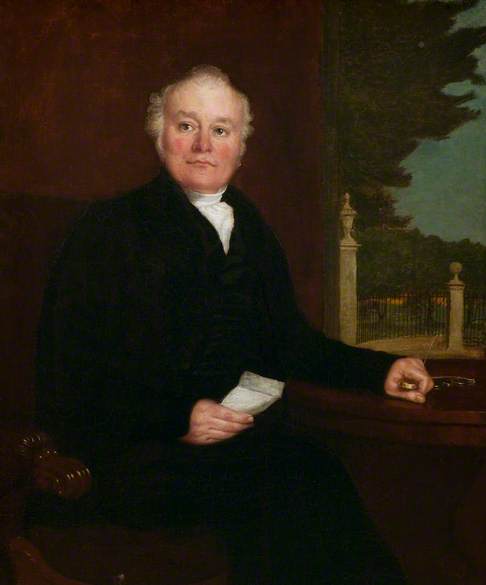 Topic: Artist
The attached newspaper article from the Leicester Chronicle dated 22 Dec 1849 suggests that the artist could be Mr William Scott.
Completed, Outcome

This discussion is now closed. It has been concluded that our portrait could possibly be the one mentioned as by William Scott in the Leicester Chronicle, so is now 'attributed to William Scott (1797–1862)'. The depiction of the gates at Belgrave Hall means we have been able to date this portrait to 1846 or later, as the sitter moved into Belgrave Hall in May 1846. The Belgrave Hall gates have been referenced within the artwork description.

Thank you to everyone who contributed to the discussion. To anyone viewing this discussion for the first time, please see below for all the comments that led to this conclusion.