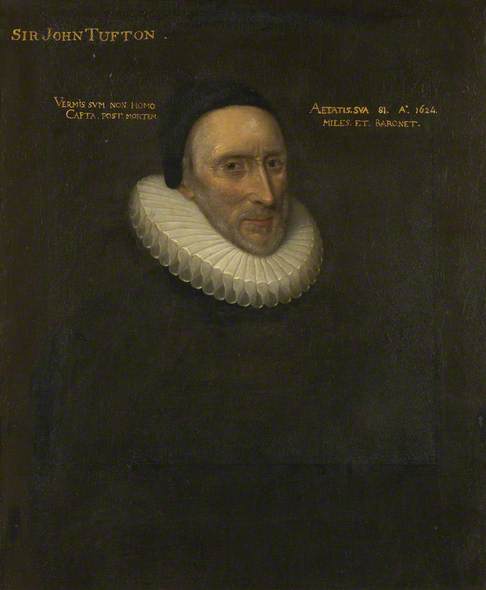 Topic: Subject or sitter
There were multiple notable people named John Tufton living in 1650 when this portrait was painted, including the 2nd and 4th Earls of Thanet as well as the 2nd Baronet. As such, the current sitter identification is ambiguous. Is it known which John Tufton sat for this portrait?

The collection does not yet know which John Tufton appears in this portrait. The only information it has on the sitter is the name.
Completed, Outcome

This discussion is now closed. The record will be amended with the information that this is a portrait of Sir John Tufton (1544-1624) of Hothfield in Kent. The date has been amended to c.1620–1650. These changes will be reflected on Art UK in due course.

Thank you to all for participating in this discussion. To those viewing this discussion for the first time, please see below for all comments that led to this conclusion.