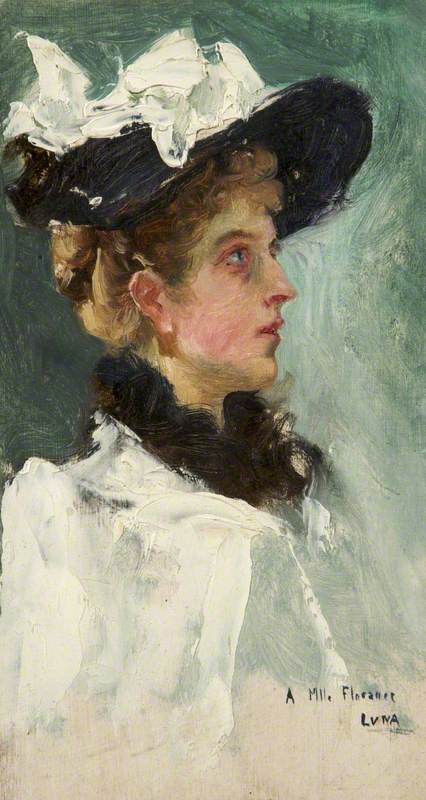 Topic: Artist
I am presently doing a study on paintings of Philippine artists who are the equivalents of Eugene Delacroix and Edouard Manet, namely Juan Luna and Felix Resureccion Hidalgo. Presently, this work is attributed to 'Charles de Luna' but it is possible that it would be a work of Juan Luna, the famed Philippine 19th portraitist and nationalist.
Completed, Outcome

The artist has now been amended to Juan Luna (1857–1899).

This change will appear on the Your Paintings website by the end of August 2014. Thank you to all for participating in this discussion. To those viewing this discussion for the first time, please see below for all comments that led to this conclusion.